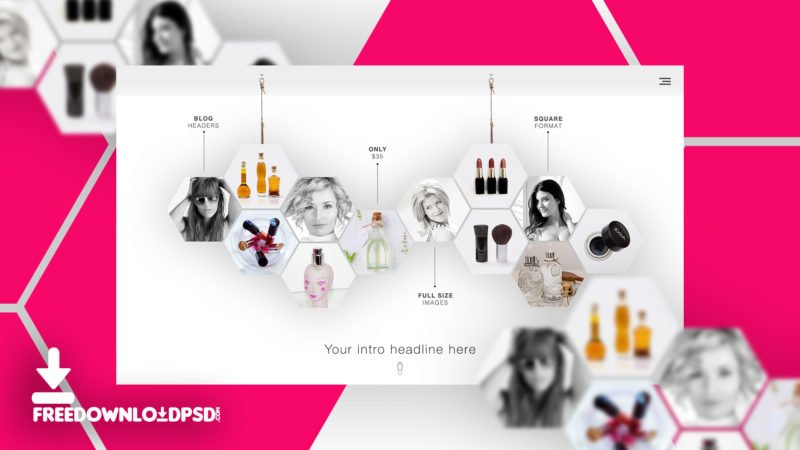 Free Multipurpose Website Mockup PSD
February 23, 2017
800 views
I have been so impressed with the Free Multipurpose Website Mockup PSD that are achieving a unique look by tiling their images. It can be a difficult look to create, but I wanted to give it a try! I am happy to announce, it worked! AND…I am excited to share this new option with you, This Free Multipurpose Website Mockup PSD that can be added in a specific sequence to create the appearance of one big picture. The best part is, each image is pretty enough to stand alone. I encourage you to add a quote or logo on a few of the photos to really make it your own.
Perfect for Spring & Summer!
We have grouped our most popular collections together for a useful styled Free Multipurpose Website Mockup PSD that will rock your world…I mean your blog. This Multipurpose Website Mockup PSD is chock full of goodies! These images make branding yourself, across your site and your social media pages, a breeze! The square images are perfect for Instagram and your mobile template. This Multipurpose Website Mockup PSD is a must have.
Each of our photos are high resolution and are available for instant free download.
You may edit these images to reflect your personal style. Add a filter or convert them to black and white. Go ahead…we give you permission to wow your followers with something that still looks like YOU! The only thing we ask is that you do not, under any circumstances resell this image as your own. No matter how tempted you are to do it.
Instagram, Social Media Managers, Bloggers, Graphic Artists, Entrepreneurs…and YOU!!!
What's Included:
Fully layered PSD document (.psd) x1
A text file for downloading fonts (all fonts are free)
Notes:
Images in this template are for DISPLAY ONLY. You must replace them with your own products and/or models.
Basic Photoshop knowledge is preferable for editing this file.
It comes with some attention to detail inspired by modern design trends. It would work best to promote all kind of products, only depends how you use it.
Format: Layered PSD
Smart Objects: Yes
Dimensions:1920px 1080px
Size: 40.5 MB
You can contact me anytime, please do not hesitate
Thank You